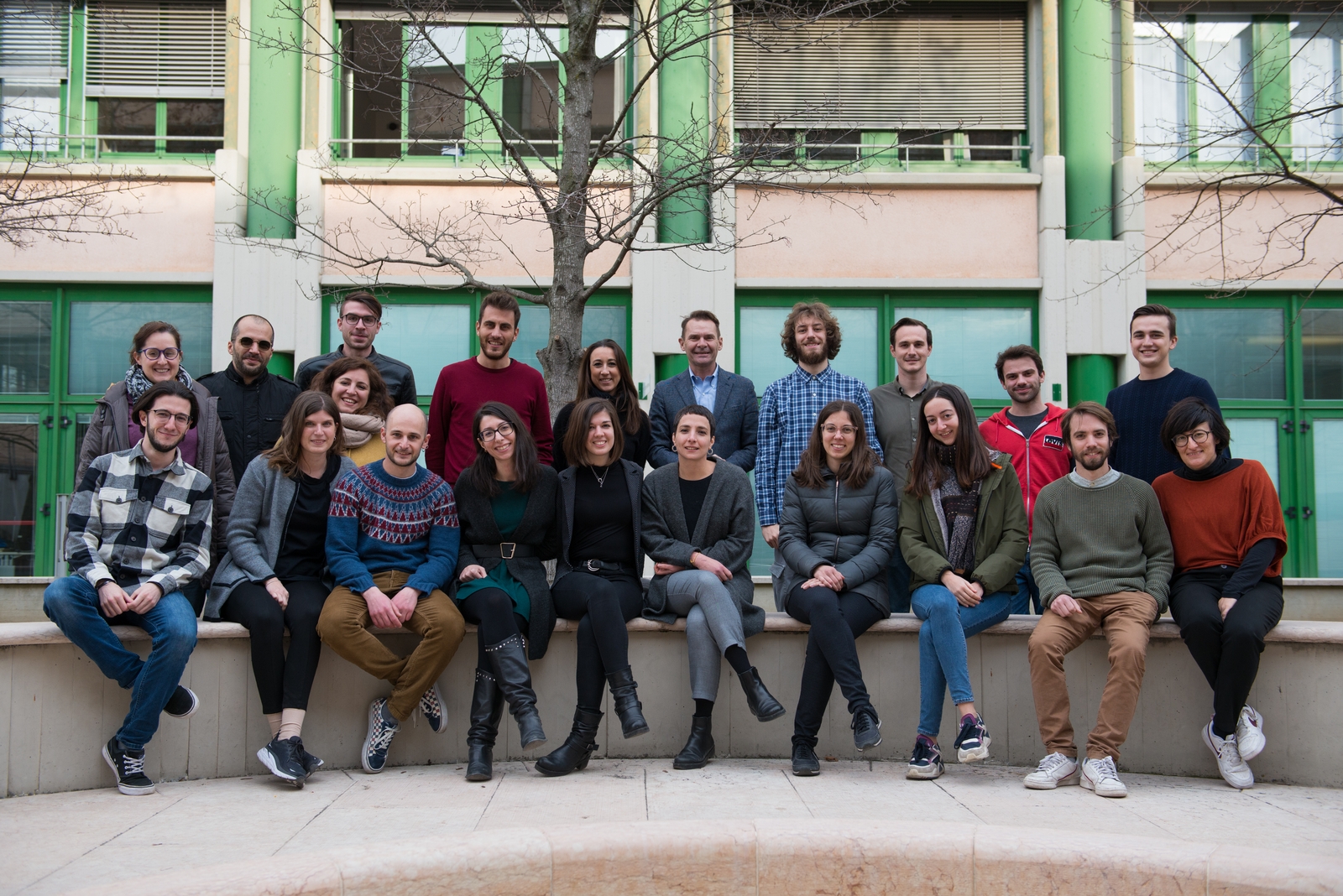 When Next Generations Sequencing became available, I switched my lab from plant-pathogen interaction studies to genomics projects
GENE EXPRESSION
My lab participated to the sequencing of the Vitis vinifera genomes, and then performed a number of microarray analyses of genome wide gene expression for grapevine functional studies. As 2nd/Next Generation Sequencing technologies (NGS) gained popularity for transcriptome analysis because of their ability to generate digital and quantitative information and to discover previously unknown genes, in 2008 we embraced gene expression analysis based on deep sequencing of the transcriptome (RNA-Seq). Since then, my lab has continued implementing and developing new wet-lab methodologies and bioinformatic pipelines for expression data analysis on genomic scales.

GENOME ASSEMBLY AND HUMAN GENOME SEQUENCING
As the sequencing costs dropped, we begun involved in sequencing a number of bacterial, fungal and plant genomes. With surprise, we found that our experience on sequencing assembling and annotating the genome of "difficult" fungi and plants allowed us to smoothly approach human whole genome sequencing (WGS) and interpretation. Thanks to a lab composed by fantastic and enthusiastic people with different skills and very much different backgrounds (bioengineers, human and plant bioinformaticians, computer scientists, biotechnologists and geneticists), we are now taking full advantage of our understanding of the complexity of different living organisms. It's amazing to see how much it can be learned when in the same lab people work on bacteria, plants and humans. A striking example is the comparison of genetic diversity in plant and humans: due to the young age (~60.000 years), to the fact that population has rapidly increased in the last 200 years or so (we were a 1 billion in 1800, 2 billion in 1930 and now increase a billion every 10-12 years) and to the continuous moving (and mating) of people all over the world, human genetic diversity is much limited compared to plants. Vitis vinifera for instance, like Arabidopsis and poplar, is a dicotyledonous plant that diverged from monocotyledons about 130–240 Myr ago. Being propagated asexually, each variety maintains a genetic diversity that goes beyond simple allele variation.

ON-SITE SEQUENCING
I love technologies. Comparison of the different genomic technologies currently available and testing of new emerging technologies for DNA sequencing and analysis is an integral part of our mission that has allowed us to bring a genomics lab where the samples are, instead of bringing the samples to the lab. This paradigm shift required a tremendous effort as we had to make "mobile" many technologies, forcing us to develop a "lateral thinking" approach.

LATERAL THINKING
The term "Lateral thinking" was coined in 1967 by Edward de Bono. Lateral thinking is solving problems through an indirect and creative approach, using reasoning that is not immediately obvious and involving ideas that may not be obtainable by using only traditional step-by-step logic. Lateral thinking deliberately distances itself from standard perceptions of creativity as either "vertical" logic (the classic method for problem solving: working out the solution step-by-step from the given data) or "horizontal" imagination (having a thousand ideas but being unconcerned with the detailed implementation of them). Lateral thinking is now an integral component of our scientific approach. Obviously, as we critically evaluate and discuss every single step of genome/transcriptome sequencing and data analysis, there is no room for "kit-persons" in the lab.
....when I'm NOT there....